You come first. As a Private Hospital Group, Hirslanden pays particular attention to the needs of its private patients and offers you its privilege programme Hirslanden Privé.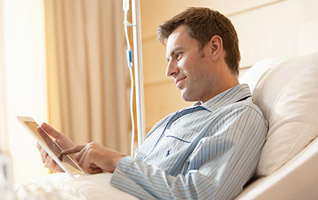 At the hospitals in the Hirslanden Private Hospital Group, we are guided by three criteria: the best in specialist medicine and medical technology; care that combines the highest level of expertise with sensitivity to the wellbeing of the patient; and healthy and varied nutrition.
Your needs are our priority. That is why we have developed the Hirslanden Privé privilege programme, giving you access to a whole range of top-class services before, during and after your stay.