Upon your arrival at the clinic, you will be greeted by an admissions officer. He or she will ensure that we are in possession of all your relevant up-to-date data. You will then receive a folder containing all the practical information for your stay.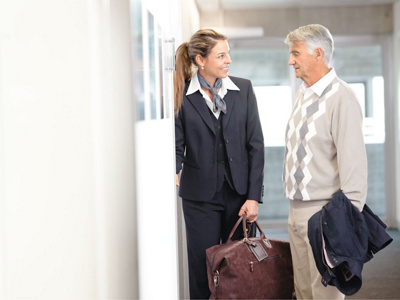 Once the formalities have been completed, you will be accompanied to your room. Our healthcare personnel will be on hand to look after your needs and answer any questions you may have. 

At all times, receptionists and concierge service will be available to respond to your queries and of course provide you with a top-notch accommodation service.