You have to have a PDA. »
« Try a water birth. »
« Acupuncture helps with the pain.
As parents-to-be, you have probably already received these or similar tips on multiple occasions. Whether it was from Google or your own family and friends – advice like this is well meant, but it causes many women to feel insecure and generates stressful expectations. The result: unrealistic expectations that can lead to pressure and stressful situations before, during and after the birth of your child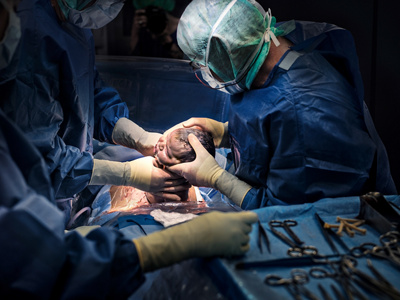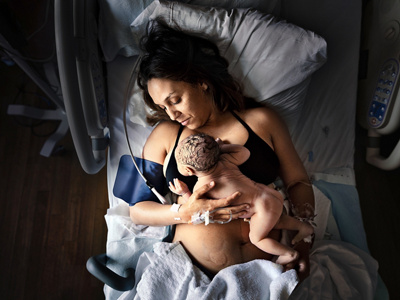 A birth free of taboos does not yet exist
Childbirth is still being romanticized today. Even more: taboos are concealed and unrealistic stories are virtually celebrated. Thus, future parents are confronted from all sides with ideas of what childbirth should be like. The media report on deliveries in record time and perfect figures of new mothers, as if everything else were a failure. Embellished reports from acquaintances about smooth, natural births without any pain relief also create pressure.
Don't let all this put you off. Childbirth is a deeply personal and intimate experience that is different for every woman and every couple - and for which there is no universal definition.
We will do our utmost to ensure that you feel respected and in good hands
With us, you can expect a birth experience that is free from expectations and social beliefs. Pregnancy, the birth of your baby and the first few weeks as parents will probably be among the most exciting, intense and formative experiences of your life. Every woman has different needs and things that make her happy or worry her.
Every woman has different needs and different things to look forward to or worry about.
Our experienced teams of midwives, doctors, nurses and hotel services staff will attend to your individual needs and do their utmost to ensure that you feel secure, respected and in good hands. You can talk to us about anything that concerns you.
Our hospitals offer a calm atmosphere with comfortable rooms. The size of our maternity wards allows us to provide you with personalised, holistic care during and after the birth of your child.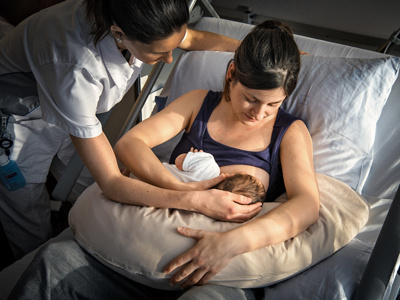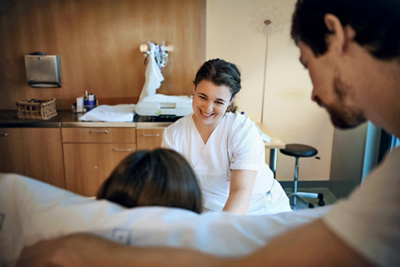 Our experienced midwives are also there for you on your smartphone

The journey to the birth of your baby is a wonderful adventure. Expectant parents often feel alone with fears and doubts during this time. In these moments we are there for you. Whether physically on site or digitally via chat. 
The Hirslanden-App accompanies you digitally through your pregnancy:
Clarify your questions about pregnancy, birth and the postnatal period daily via chat with our experienced midwives
Find out weekly how your baby is developing, keep a pregnancy diary and get tips and tricks on ailments, nutrition and exercise
Testimonials
Would you like more information? New mothers offer an insight into their birth experience together with our midwives and specialist nursing staff.