Heart attack – A heart emergency
Cardiovascular diseases are the leading cause of death in Switzerland. During a heart attack, the heart muscle is no longer supplied with sufficient blood. Swift action is needed to increase the chances of survival and to minimise permanent damage to the heart. But what are the symptoms of a heart attack and how should you respond?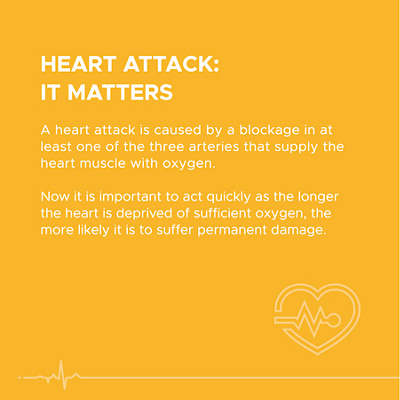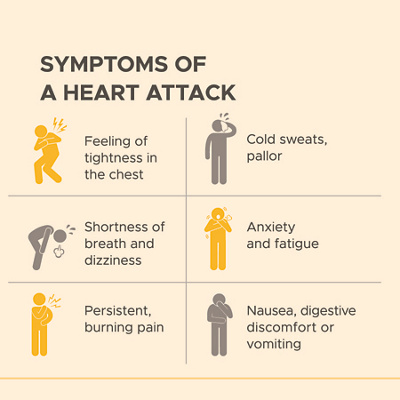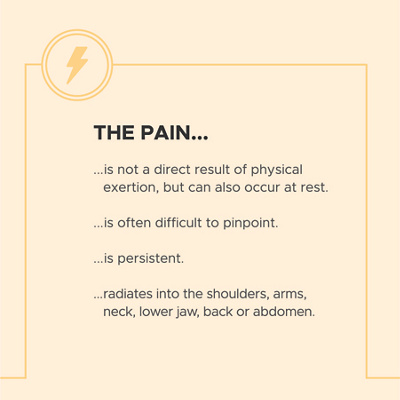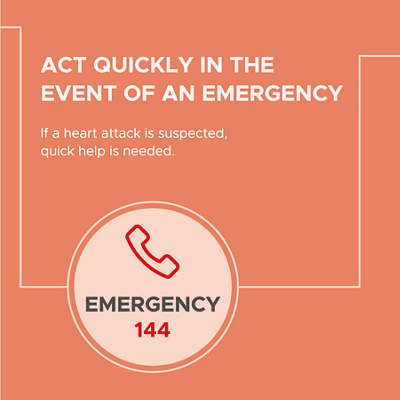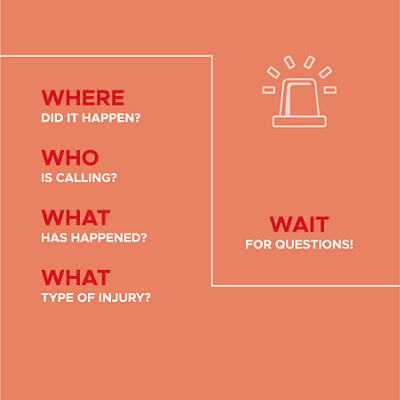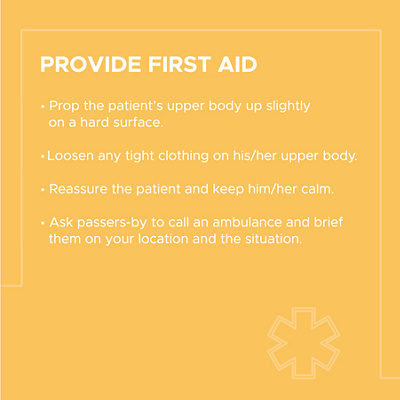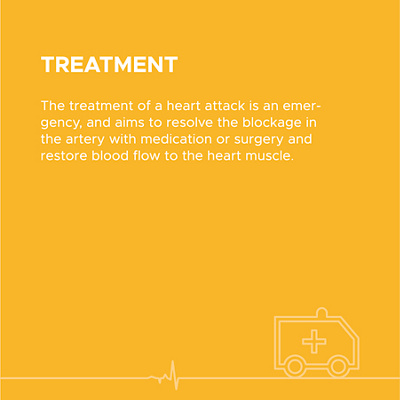 Cardiac insufficiency:
power cut by half
With cardiac insufficiency – also known as heart failure – the heart no longer has the necessary pumping capacity to supply the body with enough blood, i.e. with oxygen and energy.
Something's not right. These symptoms can indicate cardiac insufficiency:
Symptom
Shortness of breath/breathing difficulties

Cardiac insufficiency not only makes major physical exertion difficult – it also causes shortness of breath during normal daily activities such as carrying shopping bags or during a relaxed bike ride.
1st
Symptom
Water retention
A weakened heart causes blood to accumulate in the blood vessels, which forces fluid into the surrounding tissue. This results in water retention, particularly in the feet and lower legs. Shoes suddenly feel too tight and cuffs on socks leave marks on the skin.

2nd
Symptom
A rapid weight gain
A sudden increase in weight despite eating no more than usual can also point to cardiac insufficiency. Excess water retained by the body will show when you step on the scales.

3rd
Symptom
Fatigue and weakness
Heart failure prevents the body from getting what it needs. People suffering from cardiac insufficiency lack energy and have little strength or stamina. Their everyday life is increasingly characterised by fatigue and weakness.

4th
Symptom
A increased need to urinate at night

A frequent urge to urinate at night can be an indicator of cardiac insufficiency. When lying down, water retained in the body is released and voids into the bladder.

5th
Symptom
A rapid pulse

A common symptom of heart failure is a rapid pulse. This should be checked by a doctor.

6th
Symptom
A preference for sleeping with the upper body elevated
Water retention makes breathing difficult when lying in bed. People with cardiac insufficiency prefer sleeping with their upper body elevated.
7th
Your health is our top priority. The following centres and institutes of the Hirslanden hospitals together provide a full range of cardiovascular care. Get in touch and we'll gladly provide you with further information.
Helping your heart:
a heart-healthy lifestyle
Diet and exercise directly affect the health of the heart and the circulatory system and reduce the risk of a heart attack, cardiac insufficiency and many other coronary diseases. By adopting a heart-healthy lifestyle, it is possible to significantly reduce other risk factors such as high blood pressure and raised levels of blood fats and sugar.
The Emergency ID card contains your medical information, which may be crucial in an emergency. Download it now!

What you should do in an emergency
Emergencies occur suddenly and unexpectedly. They come at inopportune moments and require timely, correct action. What can you do when something happens? Learn more about how to respond in emergency situations.