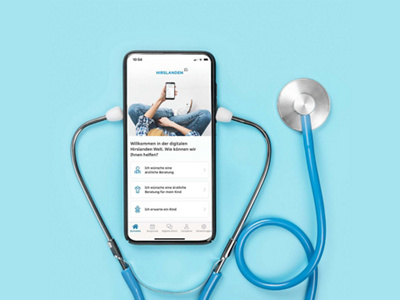 The Hirslanden App
Your digital health companion
Download the Hirslanden App now
The Hirslanden app is a professional, quick and user-friendly point of contact for all aspects of your health and offers you access to high-quality medical services. Discuss your health questions directly with our experts via the chat function; it is quick, simple and professional. Or access digital support through our care plans, which are tailored to your needs.
The following services are initially available during the app's pilot phase:
Services
Expert chat
Chat with experienced general practitioners, paediatricians and midwives – every day and without having to wait. You can be referred to a physical doctor if necessary.
Services
Digital pregnancy companion
Find out week by week how your baby is developing, keep a pregnancy journal and get tips and tricks on ailments, nutrition and exercise.
Services
Covid-19
Ask questions about Covid-19.
Services
Customer service
Our customer service is available to answer any questions you may have via the app.
Please rest assured that our experienced professionals are available on a daily basis and will provide you with the care and attention that you need at all times. The Hirslanden app meets the highest standards of security and data protection.
The app is currently in its pilot phase. For this reason, services are currently available to all users free of charge. Should any charges apply for using the app afterwards, we will contact you immediately. We will only enable and charge you for premium services with your consent.