Collapsed lung – 
Suddenly out of breath

If a collapsed lung occurs (pneumothorax is the medical term) as a result of an accident or injury, the patient's general condition can deteriorate rapidly. Help is then urgently needed, as the earlier the emergency is treated, the better the prognosis.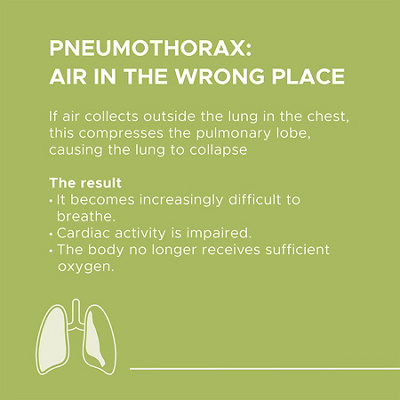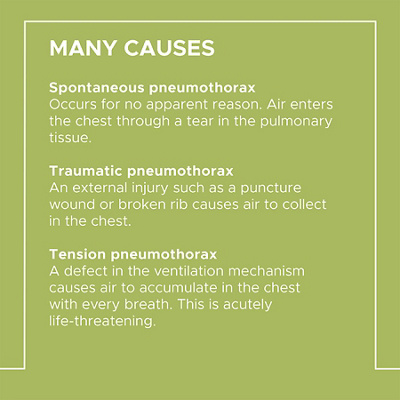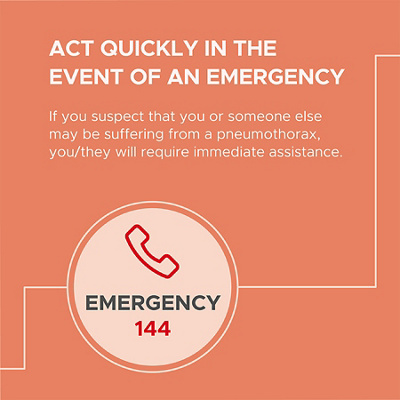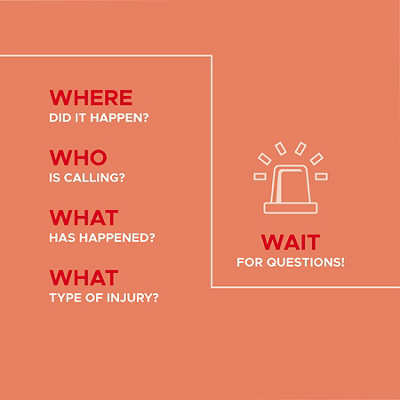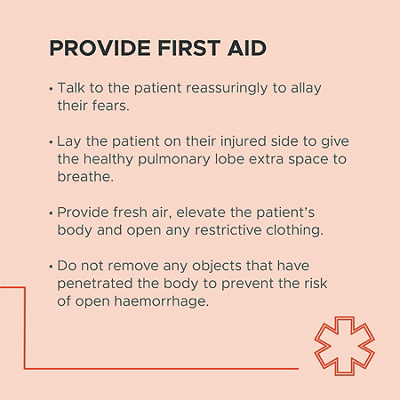 Lung infection – 
Water on the lungs
Lung infection (pneumonia) is the infectious disease that causes most deaths in Switzerland: the lung tissue becomes inflamed and water collects in the alveoli.
A lung infection is a medical emergency: the health of the patient can deteriorate rapidly. The risk of complications is particularly high for people with weak immune systems.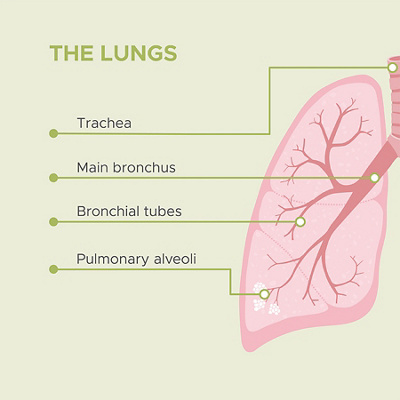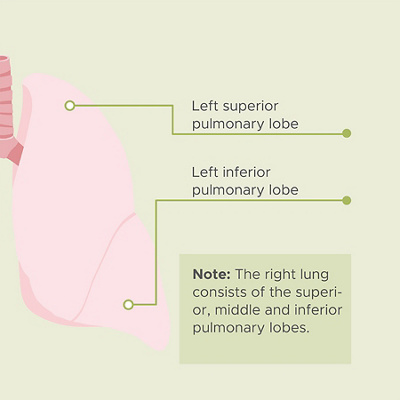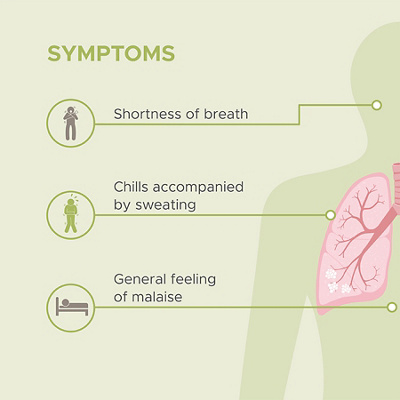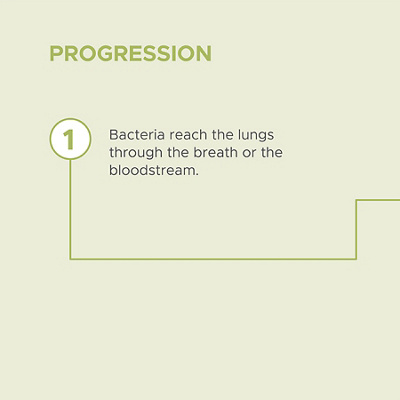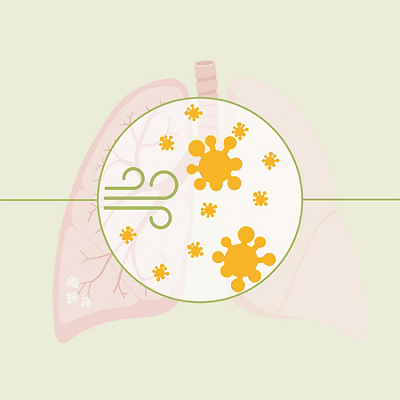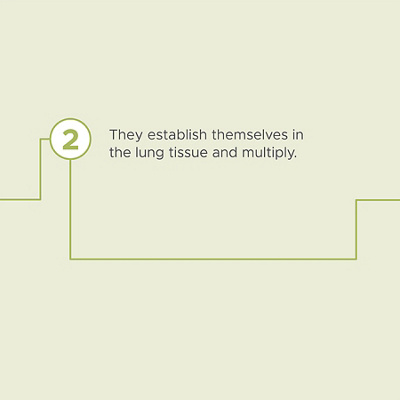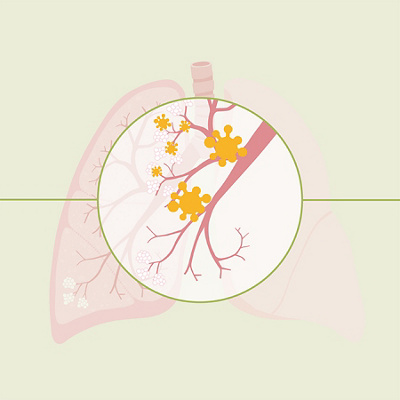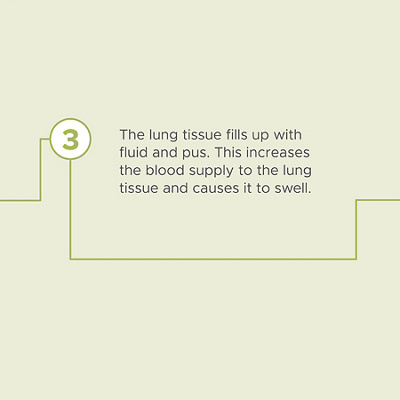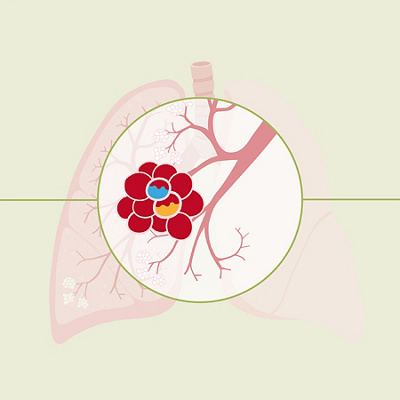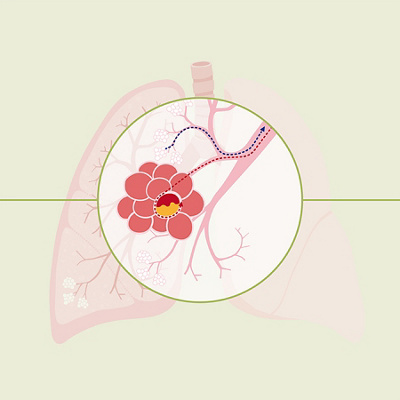 Strengthening your lungs:
6 tips 
When should you take special care and what can you do to prevent a lung infection? You can find out this and much more here:

Tip
Stop the spread

The pathogens that cause lung infections are mainly passed on through droplets expelled in coughs and sneezes. Washing your hands regularly helps protect you. Door handles, light switches and telephones should also be thoroughly cleaned.

1st
Tip
Risk groups

Young children, the elderly, people who have previously had respiratory tract conditions, and people who have severe chronic illnesses such as diabetes are particularly prone to lung infections. These people are recommended to get a pneumococcal vaccine.

2nd
Tip
Strengthen your lungs

Air your lungs well. This keeps them healthy and resilient. Breathe fresh air regularly and boost the lower sections of your lungs with breathing exercises. Deep abdominal breathing or endurance sports like jogging or swimming strengthen your lungs.

3rd
Tip
Strengthen your immune system

Balanced nutrition can support the body's own defence system. With enough micro-nutrients, the metabolism works optimally and the immune system is ready for action.

4th
Tip
Reduce the load on your lungs

A cigarette contains around 4,800 chemicals, of which 250 are poisonous, such as arsenic, lead and formaldehyde. The weakened lungs of a smoker are more prone to infections. Another reason to give up smoking.

5th
Tip
Winter air

Your lungs need fresh air in winter as well. If it is too cold, this can place a strain on the lungs. For this reason, it is advisable to keep your mouth and nose covered with a scarf in cold weather. 

6th
Myths and facts
about lungs
Exercises for stronger lungs
The lungs inhale up to 2.5 litres of air, or up to four litres in the case of top athletes.
The total surface area of all the alveoli is larger than a badminton court.

If you tap your chest with your knuckles while you breathe, this strengthens your lungs.

Around 42,000 people are diagnosed with lung infections in Switzerland every year.

Freedivers have a lung capacity of up to 10 litres.
The diameter of the alveoli is 0.1 to 0.2 millimetres.
The left lung is smaller than the right, to allow room for the heart.
Every person has an average of 300 million alveoli.

The Emergency ID card contains your medical information, which may be crucial in an emergency. Download it now!

Organ donations can save lives. An organ donor card or the online registration allows you to specify in writing what is to be done with your body after you die.
What you should do in an emergency
Emergencies occur suddenly and unexpectedly. They come at inopportune moments and require timely, correct action. What can you do when something happens? Learn more about how to respond in emergency situations.