The FOPH recommends that all persons with COVID-19 symptoms undergo a test. At the test centre at the Klinik Stephanshorn emergency room, COVID-19 tests are taken daily by appointment. Therefore, we only perform coronavirus swab testing if you have made a prior appointment. The appointment includes a short evaluation and the test.
Would you like to register for the test?
Please register below via the online appointment system and select your desired appointment time. You will receive confirmation by email. 
Please make sure that you arrive at the appointment on time. Please report to the emergency room at the Klinik Stephanshorn in the COVID-19 test centre container. Please note the separate access to the emergency room and use the paid parking spaces along Brauerstrasse. 
Please have your (physical) health insurance card ready, we will scan it. 
Sanitize your hands before entering and leave your mask on until the healthcare professional performs the swab test. 
The COVID-19 test centre is open to persons aged 16 years and older. 
Health insurance card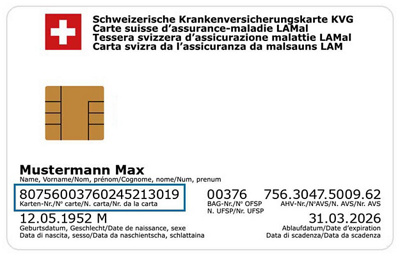 It takes a while to assess the test (up to 24 hours, at the weekend 48 hours). Please also observe the following important information at this time:
After the test you must isolate yourself immediately until you receive your test result. 
You will receive the test result via email and SMS code directly from the laboratory.  
Any other documents, such as the isolation ordinance and confirmation, can be obtained from the contact tracing team of the respective canton. 
It takes 15 minutes to assess the rapid test. 
If you have any questions or concerns, please call us on 071 282 74 74.
If the criteria are met, the federal government covers the costs. In some cases the costs have to be taken over by the patient himself. If this is the case, an invoice will be issued after the test which must be paid (CHF 160.- for swab test, CHF 50.- for rapid test) by credit card on the spot. 
COVID-19 test centre St.Gallen
How to find us
COVID-19 swab tests are taken at the test centre at the emergency room. Please note the separate access road to the emergency room and use the parking spaces along Brauerstrasse. 
Opening hours
Monday: 13.00 - 16.00 p.m.
Tuesday - Friday: 16.00 - 19.00 p.m.
Saturday – Sunday: 8.30 a.m. - 1 p.m.
extended opening times on certain days