The intestine
a fascinating organ
Listen to your gut feeling
Measuring up to eight meters in length, the intestine is our longest organ. It is no surprise that the intestine is also called the second brain. It contains over 200 million nerve cells and up to 100 billion bacteria. No wonder that there is a close link between healthy gut flora and human health.
This topic page contains fascinating facts about the intestine, tells you how to keep it healthy, and outlines the most common discomforts and conditions. 
Busting the myths around digestion
The intestine
Did you know...?
Vegetarians usually have a larger stool volume than meat eaters. 
One person's gut flora contains about 100 billion living organisms such as bacteria, viruses and fungi.
The human intestine can be up to 8 meters long thus making it our longest organ. 
Over the average lifetime, the intestine processes about 30 tonnes of food and 50,000 litres of fluid.
The gut flora consists of more than 500 different types of bacteria.
It takes about 3 days for a meal to pass through the entire digestive tract. 
The intestine is the centre of the human immune system. It contains about 70% of our immune cells. 
The small intestine renews its cells round the clock: on average, it replaces its mucous membrane every 2 days.
Gut bacteria weighs about 2 kg in total. 
The human digestive system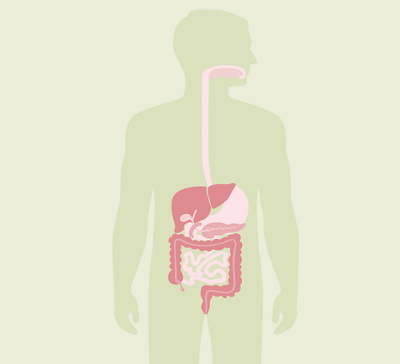 Bowel examinations
During a colonoscopy the doctor can examine the inside of the intestine with the help of a camera and check for pathological changes. Colonoscopy is an examination of the large intestine and rectum, whereas enteroscopy is an examination of the small intestine. Since the small intestine of a human being is about 3-4 meters long, a complete enteroscopy is only possible if it is performed from below and above.
How the examinations are performed exactly: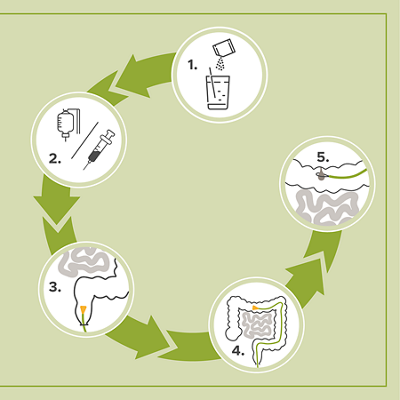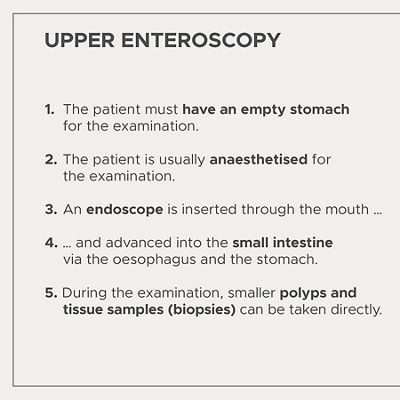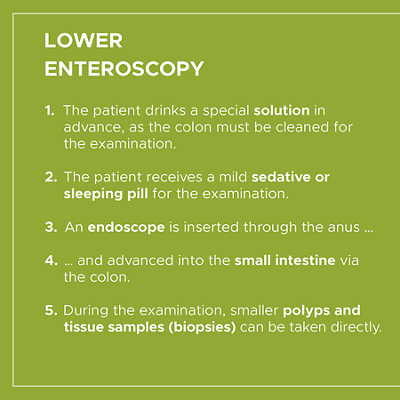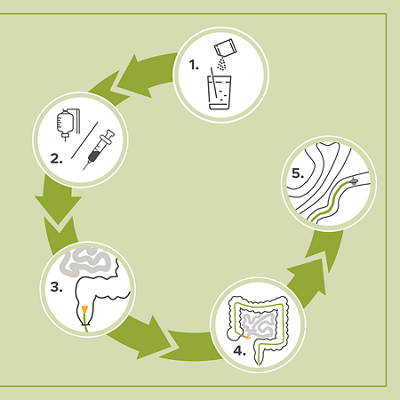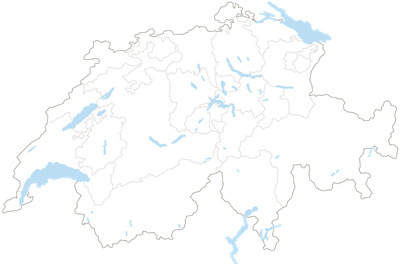 Centers of Clinique Bois-Cerf
Centers of Clinique La Colline
Centers of Klinik Im Park
Centers of Hirslanden Campus Bern
Centers of Klinik Hirslanden
Centers of Klinik St. Anna
Centers of Klinik Stephanshorn