Welcome to the website of Klinik Permanence. Here you can find out more about our hospital and the services that we offer.
Klinik Permanence is located west of Bern and offers comprehensive primary medical care and surgical procedures. We have long-standing experience in treating the musculoskeletal system in particular. Thanks to our interdisciplinary teams, we are able to offer the entire range of sports medicine, orthopaedic surgery and traumatology: Diagnosis, treatment and advice. Our 24-hour emergency department enables timely, professional admission of patients of all insurance classes. There is the option of outpatient day surgery for smaller surgical procedures. We place great importance on providing individualised care and a personal atmosphere at Klinik Permanence.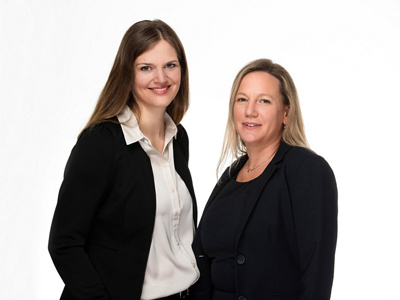 We thank you very much for your interest in our hospital.
Dr. Julia Beel und Claudine Jungo, Clinic directors