At the Check-up Center Hirslanden we are convinced that optimal health and a healthy lifestyle are cornerstones of wellbeing and peak performance. Health is a valuable asset, be it as a top athlete, a professional with a great work-load, or an individual confronted with new challenges and major life-changes. The same applies to employees in a competitive company. Healthy employees are essential for a successful organisation.
Due to over 15 years of experience in the field of prevention and evidence-based medicine, we can identify health risks at an early stage and are your center of excellence for personalised preventive medicine. In addition, thanks to our broad network, we can initiate further examinations and therapies without delay. Our team of renowned experts will help you achieve your personal goals and optimize your health.
Hintsa Performance, a global leader in human high performance coaching, is also one of our partners. Hintsa supports you in the long term and holistically, based on your Hirslanden results and recommendations with trained coaches, experts to increase your health, well-being and performance in the long term.

Check-up Center Hirslanden (Location Klinik Hirslanden)
Witellikerstrasse 40
8032 Zurich
Opening times
8.00 - 12.00 am / 1.00 - 5.00 pm
(reachable by phone until 4.00 pm)
Check-up Center Hirslanden (Location Zollikon)
Forchstrasse 420
8702 Zollikon
Opening times
8.00 - 12.00 am / 1.00 - 5.00 pm
(reachable by phone until 4.00 pm)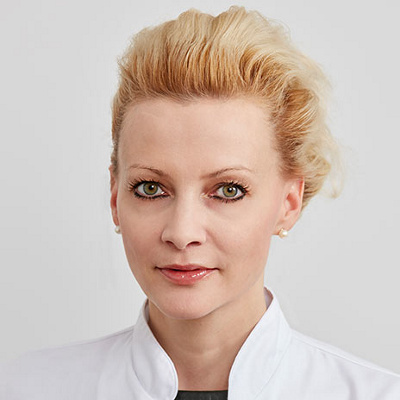 "Health cannot be taken for granted, but much can be done to maintain and optimise it."
At the Check-up Center Hirslanden, we put you first and  focus on your individual needs. After all, optimal health is prerequisite for sustained physical and mental fitness, both professionally and privately.
With our holistic approach, we can sustainably improve your well-being, performance and state of health and identify any health risks early on.
You will always be cared for by highly qualified specialists in internal medicine, occupational medicine and sports medicine, as well as by our prevention specialists and coaches.
As a starting point, we carry out a complete assessment of your health under the highest medical standards. Subsequently  we develop a personalised action plan together with you, customised to your daily needs and requirements.
The individual health dossier helps you to maintain and improve your health sustainably. With our strong team of medical specialists and coaches, we are thus your partner for continuous counselling and support.
All examinations take place in a pleasant atmosphere and with the utmost confidentiality.