At the Clinique Cecil, we are delighted to offer you fully equipped rooms with a superior level of comfort.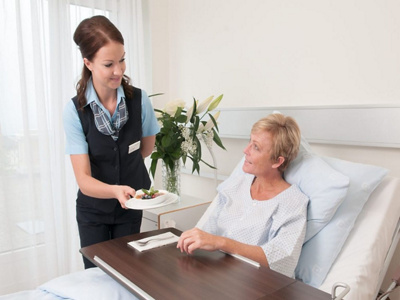 The Clinique Cecil has 86 beds in individual and double rooms. To ensure you the highest level of comfort, our rooms include high-quality equipment.
Several rooms also offer you an unobstructed view of Lake Geneva.


The majority of our rooms have the following facilities :
Adjustable electric bed
Fully equipped bathroom
Direct telephone line allowing you to receive calls at any time. We will let you know your number on arrival. It is possible to block the line if you wish.
Television with built-in radio offering a wide selection of national and international channels.
Cupboard with safe
High-speed broadband access.
Please note :
 
We advise you not to bring valuable possessions with you. The hospital does not accept responsibility for the loss of any personal possessions left unattended.
All our rooms are non-smoking. Smoking areas are available in the hospital garden.