Cliniquement Vôtre is the free magazine for the general reader produced by the Clinique Bois-Cerf and the Clinique Cecil. It provides news and information about the activities of our hospitals.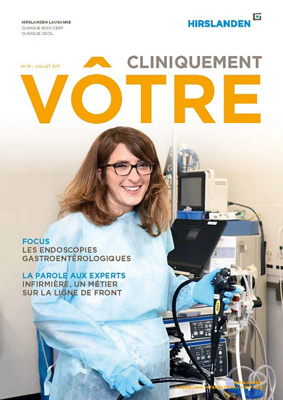 Publication
Cliniquement Vôtre is published four times a year. 
Circulation
We print 25,000 copies
Where you can find it
The magazine is available in our hospitals or by free subscription.
Subscription
You can subscribe to our free magazine and receive it at home on request.
App
For an interactive experience, download the "Cliniquement Vôtre" app to your Apple or Android tablet and discover our exclusive videos.
Previous editions
Find previous editions in PDF format here.