Join the team:
#togetherwecare
We are the largest medical network in Switzerland and employ about 10,000 staff in our 17 modern and friendly hospitals plus our Corporate Office. The dynamic and professional working environment encourages our staff to work alongside their colleagues every day to give their best for the health of their patients. Learn more about the advantages waiting for you at Hirslanden.
Benefits
Paid changing time
Full-time staff who have to completely change clothes for their work receive four additional days off work with pay. The additional time off is reduced proportionately for part-time employees. Employees paid an hourly rate receive an equivalent financial compensation.
Your benefits working in care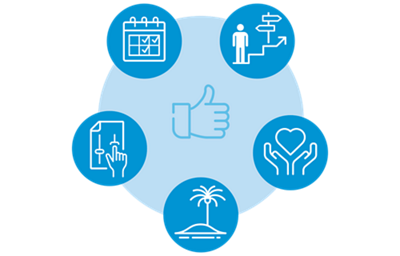 Taking care of your health
New: Express application 
Not finished your CV but yet you are interested in a new job? No problem. If you trained as a healthcare specialist and qualified for a Federal Certificate of Competence (FAGE EFZ) or higher in a nursing profession including Dipl. HF / FH, NDS (NOT, ANÄ, IPS), OPS or as a radiologist and want to apply simply, quickly and without complications, you are exactly right for us. Just send us a WhatsApp in text or video form with information about the specialism that interests you and the part of Switzerland where you would like to work. If you have already prepared your CV, please attach it.
Please note that if you want to work in a nursing-related position you must hold a certificate showing you have attained language level B2 in German (German-speaking Switzerland) or French (Western Switzerland/Suisse Romande).
Whichever: just click on the button below and start your application!
Education and advanced training opportunities
We view life-long learning as a fact of life. Advanced training courses are a vital component of staff development and are therefore encouraged and supported. We also have a comprehensive range of free courses and training for our staff.
Equal pay
Equal pay for equal work is a given at Hirslanden. In spring 2021 we were one of the very first employers in the healthcare sector to pass the equal pay analysis. We have also published a far-reaching Diversity and Inclusion Programme to ensure genuine equality of opportunity.
Catering and staff rebates
Staff restaurants in our hospitals serve first-class meals at very favourable prices. Coffee, tea and mineral water are free of charge for our staff, of course. In addition and depending on the location, staff qualify for attractive rebates on certain purchases, events and services.
Pension Fund
The benefits and employer's premium payments exceed the statutory arrangements. Our pension fund is conscious of its responsibilities; it therefore invests sustainably and has a well-developed pension cover.
Insights into the working day
Find your dream job
close to where you live
All the hospitals of the Hirslanden Group are to be found in the official hospital list and therefore make an important contribution to healthcare. Find out more about our various locations: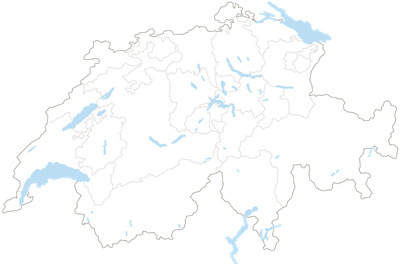 Hirslanden AndreasKlinik Cham Zug
Hirslanden Klinik St. Anna Luzern
Hirslanden Salem-Spital Bern
Hirslanden Klinik Permanence
Hirslanden Clinique Cecil Lausanne
Hirslanden Klinik Im Park Zürich
Hirslanden Clinique des Grangettes
Hirslanden Klinik Stephanshorn
Hirslanden Corporate Office
Hirslanden Clinique Bois-Cerf
Hirslanden Klinik Beau-Site
Hirslanden Clinique La Colline
Hirslanden Klinik Am Rosenberg
Hirslanden Klinik Birshof