The Hirslanden Group and Johnson & Johnson are working together towards better climate protection, and are feeding materials from used medical instruments back into the resource cycle.
Around 80 to 90 million tonnes of waste are generated in Switzerland every year. A significant proportion of this is generated in Swiss hospitals. Approximately 30 per cent of hospital waste stems from operating rooms. A study by the Swiss Federal Office for the Environment ranks the healthcare sector as the fourth largest source of negative environmental impact.
Consequently, we are working together with Johnson & Johnson to promote more recycling and closed-loop processes. More specifically, this means reducing the volume of waste by recycling materials from used medical instruments and feeding them back into the resource cycle.
Rather than simply disposing of single-use instruments, high-quality materials such as steel, titanium, aluminium and chrome steel are made usable again. This allows up to 100 per cent of resources to be recycled without creating additional costs and CO2 emissions.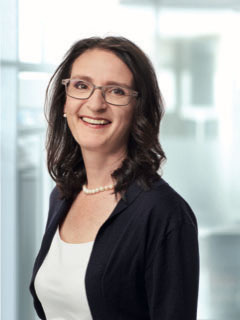 Head of Sustainability & Health Affairs Hirslanden
Claudia Hollenstein-Humer