Our body is our most valuable asset and is exposed to enormous stress over the course of a lifetime. At Hirslanden, we are committed to effective prevention - because prevention is always better than aftercare. But what happens if you do get a tweak? Our experts are there for you and support you in orthopaedics & sports medicine from prevention to therapy and rehabilitation - at all stages of life. With us, you will find outstanding expertise and care tailored to your needs.
We are not the only ones convinced of the quality of our services: according to Statista, 10 of our clinics are in the top 35 of the "Best Orthopaedic Specialist Clinics in Switzerland 2023".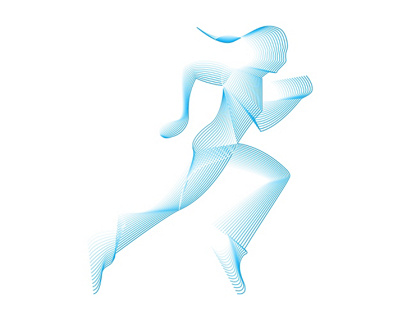 Health & prevention
Certain diseases and disorders of the musculoskeletal system can be actively prevented or even counteracted. Even in cases of constant strain, advanced age or extensive exercise sessions, it is possible to avoid problems with the joins, tendons, ligaments and bones. This prevention comprises various areas. The goal of prevention is to avoid injuries and illnesses, as these result in limitations in daily life, at work and in sport.
Sport & performance
How can you easily prevent injuries? What do you need to keep in mind when you do endurance training in the heat or cold? How many grams and what type of carbohydrates should you eat before training?
Hirslanden doctors and other specialists regularly answer such questions in the Hirslanden blog and in the Hirslanden library, and will share their know-how with you. You will also find further exciting articles on the sub-pages.

Our clinics regularly organise information events, symposia and other events on the subject of sport. Do you have a specific question and want to get in touch with a mobility expert? Then use our chat function. Download the Hirslanden app from the App Store or the Google Play Store and get in touch with an expert - simply via smartphone.

Orthopaedic diagnosis & treatment
A diagnosis that is as precise and comprehensive as possible provides the basis for suitable, individual treatment. The doctor can use various diagnostic procedures, which also help decide whether surgical or initially conservative treatment is needed.
Joints, ligaments, muscles and tendons come under a lot of stress in everyday life and over the years. Accidents and sports injuries such as cruciate ligament or meniscal damage, as well as diseases and chronic conditions – such as osteoarthritis and rheumatism – can mean things do not work smoothly any more. Thanks to orthopaedic diagnosis and treatment derived from this, we can look at the patient individually and provide medical help. 
As people get older, their bones, joints, spine and soft tissue become increasingly worn and damaged. Given that internal diseases such as diabetes and heart problems also increase with age, musculoskeletal rehabilitation often involves the treatment of multiple ailments. If several clinical pictures emerge at the same time, or if a person has undergone major musculoskeletal surgery, surgeons and attending doctors usually recommend an inpatient rehabilitation programme. However, if it is not necessary for the patient to stay at the hospital or clinic, they may be prescribed outpatient rehabilitation in the form of physiotherapy. This is often the case with acute, inflammatory and degenerative diseases if the patient is sufficiently mobile and independent.
Multiple therapeutic aims
Patients arrive in rehab with a diagnosis from their surgeon, specialist or family doctor, which is often accompanied by a list of therapeutic requirements. A comprehensive health assessment is conducted at the very beginning of the programme. Doctors, nurses, physiotherapists, occupational therapists and nutritional therapists consult with the patient and carry out examinations to determine their existing health problems. Based on these results, the team creates an individual therapeutic plan and prescribes an appropriate amount of pain relieving medication. They also determine whether the patient requires any medical aids, orthopaedic equipment, social services or psychological support.
Increased strength and stamina
In addition to measures for alleviating pain, musculoskeletal rehabilitation typically focuses on physiotherapy and occupational therapy. Patients who recently underwent surgery also receive the necessary nursing care. Every day patients undergo several active and/or passive treatments, individually or as part of a group. Elderly patients in particular are advised to switch to a protein-rich diet, as this supports muscle development. All the specialists involved in the rehab programme encourage patients to be as active as possible, because this increases their confidence in their own physical abilities.
An overview of the three types of rehabilitation
People who are still largely able to live independently can complete their rehabilitation as outpatients. Outpatient programmes focus on active therapies such as physiotherapy, occupational therapy and medical training therapy. If these measures do not generate sufficient success, inpatient musculoskeletal rehabilitation provides another option for achieving the desired results.

Inpatient rehabilitation is advisable if pain or limited independence make outpatient care impossible. This type of rehab involves active forms of therapy such as physiotherapy, occupational therapy and medical training therapy, as well as medical care and support. Before the patient is discharged, the necessary follow-up care is discussed with their family or a home care provider, as is the possibility of extending the treatment in an outpatient setting. If necessary, issues related to social services will also be clarified. The patient's family doctor and/or attending specialist receive a comprehensive final report.
Interdisciplinary outpatient rehabilitation is based on the services provided during inpatient rehabilitation, however the patient stays at home rather than at the hospital. For this type of musculoskeletal rehabilitation, health insurance companies will only cover the costs if there is a reasonable expectation that the patient's condition will improve.