Immerse yourself in the Hirslanden world and learn more about our most important milestones during the financial year 2018/19:
21-22 March 2019
Opening of the Centre for Sports Medicine and Exercise

The Hirslanden Clinique La Colline in Geneva has officially opened its Centre for Sports Medicine and Exercise. The opening marks a move towards patient care improvements based on multi-disciplinary specialist teams and links with other Hirslanden medical centres in Geneva.

14 March 2019
Hirslanden chefs qualify for Culinary Olympics

The kitchen team of Hirslanden's Salem-Spital and Klinik Linde come 2nd in the SWISS SVG Trophy final and qualify for the Culinary Olympics in Stuttgart.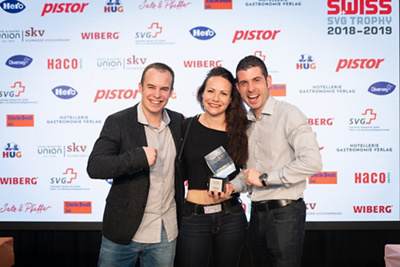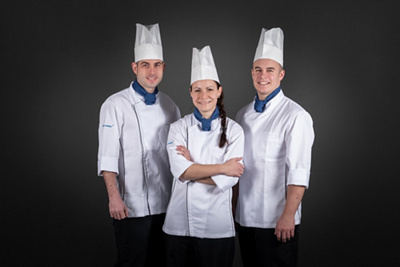 11 February 2019
Hirslanden Préférence for semi-private patients
Along with Hirslanden Privé for privately insured patients, the benefits of each insurance class are outlined in the patient programmes so patients are aware of the further benefits in hospital.


17 January 2019
Integrated medical care: new cooperation in Aargau

The new cooperation between Hirslanden Klinik Aarau and Klinik Barmelweid expands the treatment network to Western Aargau and improves the integrated medical care for patients.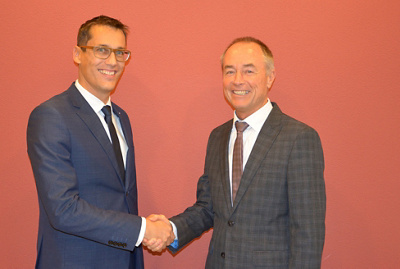 08 January 2019, 07 February 2019
Stroke Centre: recertification and HSM mandate

Hirslanden's highly specialised Stroke Centre is recertified by the Swiss Federation of Clinical Neuro-Societies. The HSM intercantonal decision board also mandates the hospital to treat complex cases.

01 January 2019
Breast cancer treatment in accordance with the latest guidelines

Brustzentrum Im Park is an interdisciplinary centre of expertise where patients suffering from malignant conditions receive comprehensive care and treatment from renowned specialists.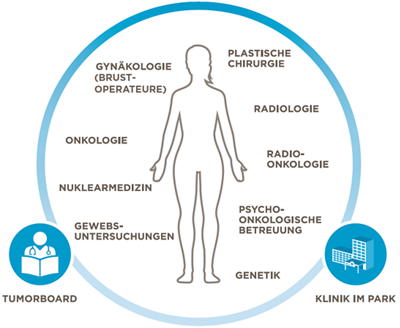 01. Januar 2019
Daniel Liedtke is the new CEO of Hirslanden

Daniel Liedtke succeeds Dr. Ole Wiesinger as CEO of the Hirslanden Private Hospital Group on 1 January 2019.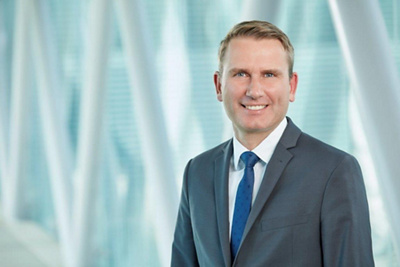 January 2019
The Ozaki technique: autologous aortic valve replacement

Dr Khatchatourov and his team introduced this programme of aortic valve reconstruction in 2016. By the end of 2018, more than 50 cases had been treated at the Clinique Cecil.
Photo: Dr Ozaki Shigeyuki, Dr Gregory Khatchatourov, Mr Quintin Dittmar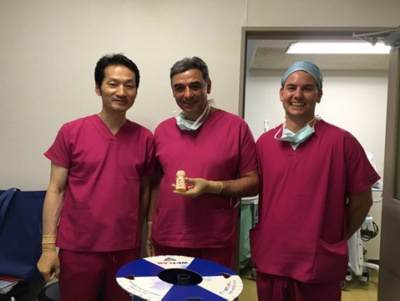 31 December 2018
Global number one

The kitchen team at Klinik Am Rosenberg ranked first in the patient survey of 1,425 hospitals worldwide.

17 December 2018
New centre for sports medicine and physiotherapy

Hirslanden Klinik St. Anna has opened a modern centre for sports medicine and physiotherapy above the rooftops of the city at Lucerne's central train station.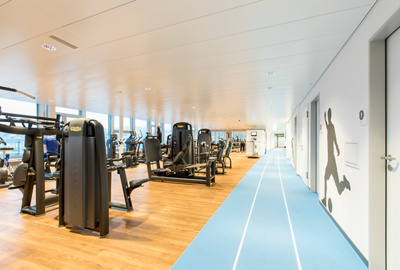 06 December 2018
First certified skull base centre in Switzerland

The CFC Cranio Facial Centre in Aarau is the first Swiss centre to receive GSB certification. Most certified centres in Europe are university hospitals.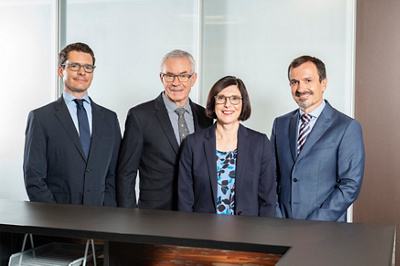 29 November 2018
Opening of the Centre for Erectile Dysfunction

Erectile dysfunction can be an early warning sign of serious health problems. For this reason, Aarau patients receive cross-disciplinary treatment. The Centre is the international leader in stent implantation for erectile dysfunction.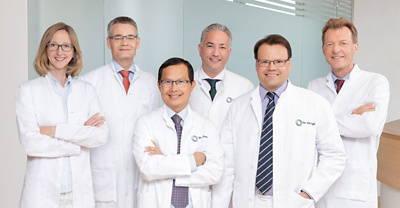 26 November 2018
Tumour centre certification & stem cell transplantation

High oncology standards: German Cancer Society certifies the Hirslanden Tumour Centre as a European Cancer Centre. The hospital also offers autologous blood stem cell transplantation together with the Oncology Centre and Aarau Cantonal Hospital.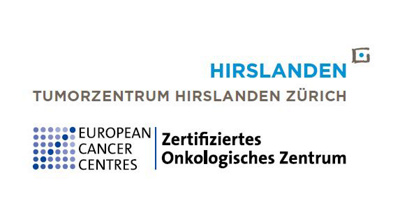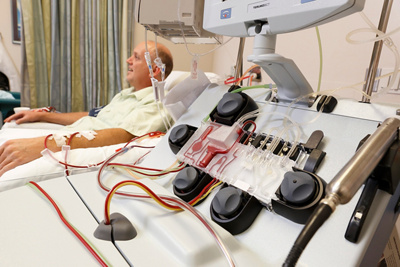 1 November 2018
Hirslanden & Sana Klinik Einkauf cooperation

The cooperation with the German organisation includes the procurement of medical products, medical consumables and capital goods for all hospitals. This radically improves the procurement conditions. 

23 October 2018
Friendly Work Space ® label for Klinik Stephanshorn

Following a successful assessment, Klinik Stephanshorn is the first Hirslanden hospital to be awarded the Friendly Work Space ® quality label by Swiss Health Promotion.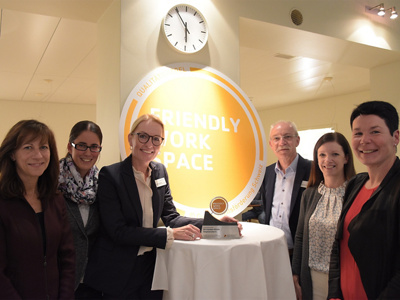 01 October 2018
Modern comfort & security for mothers & newborns

Klinik Im Park has reopened its postnatal ward after three months of renovation. The modern rooms offer a warm atmosphere to give your little one the best possible start in life.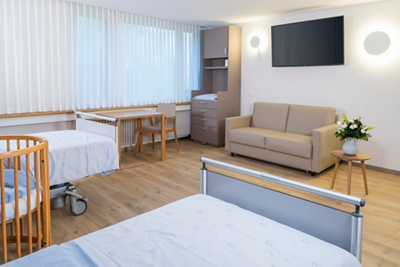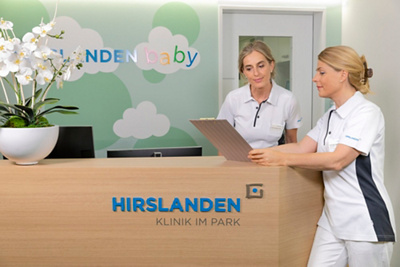 September 2018
The Emergency Centre at Klinik Stephanshorn is open to patients in all insurance classes around the clock, 365 days per year. Thanks to the interdisciplinary collaboration between doctors and other healthcare professionals, you'll receive individualised care and be in constant contact with your assigned specialist.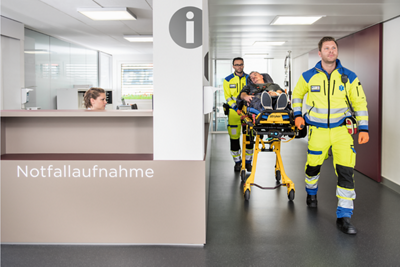 29 September 2018
Outpatient medical centre opens in Seefeld

Klinik Hirslanden has opened an outpatient medical centre in Seefeld, Zurich. It houses 11 practices and centres with different medical specialties.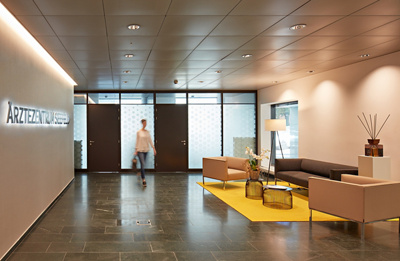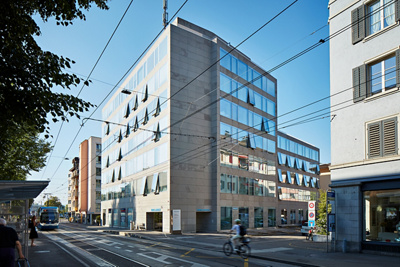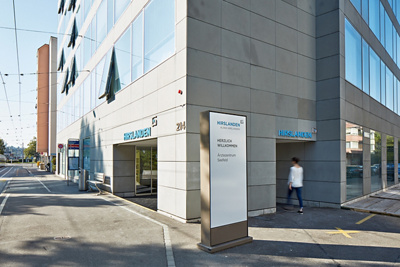 27 September 2018
Opening of the Ouchy Orthopaedic Centre

Working in partnership with the Clinique Bois-Cerf, the Ouchy Orthopaedic Centre provides specialist consultations in orthopaedic and traumatological surgery, physical medicine and rehabilitation as well as sports medicine.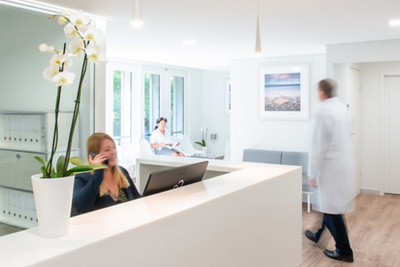 20 September 2018
Hirslanden Lausanne takes first prize at the first Care Quiz 

Nurses from the Clinique Bois-Cerf and Clinique Cecil came first at the Care Olympics in Nyon, where seven hospitals challenged each other in a contest to highlight their skills.
Photo: Nursing staff from the Clinique Bois-Cerf and Clinique Cecil celebrate their victory with Mr Cédric Bossart, Director of the Clinique Bois-Cerf.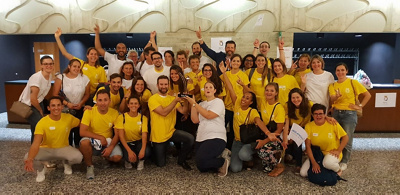 19 September 2018
30 years of Hirslanden Klinik Aarau

Many anniversary activities undertaken by the hospital throughout the year focus on its employees and doctors, e.g. with video clips. The social media competition #MyHirslandenAarau has received some interesting contributions.

04 September 2018
The clinic is merging with the Hirslanden Clinique La Colline and rejoining the Hirslanden Group

The Clinique des Grangettes and the Hirslanden Clinique La Colline have combined forces to form a joint venture. This merger offers patients access to an even wider range of across-the-board medical and therapeutic services.

13 August 2018
Mako robotic-arm assisted surgical technique

Klinik Permanence and Salem-Spital are the first Swiss hospitals to use the Mako robotic-arm assisted surgical technique. This means that artificial joint replacement is now even more exact and precise.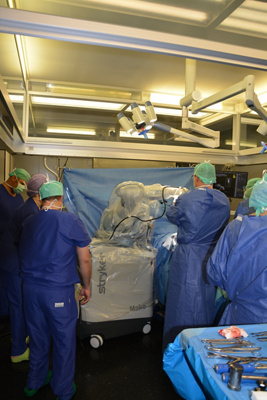 10 August 2018
Intermediate care unit at Klinik Birshof

Patients who need more intensive monitoring after an operation before they can be moved to their rooms are nursed in the Intermediate care unit.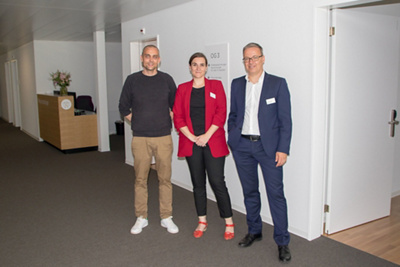 26 July 2018
Breast Centre Aarau Cham Zug certified by the Swiss Cancer League

Breast Centre Aarau Cham Zug receives the Swiss Cancer League's (KLS) quality label. Hirslanden's Klinik Aarau and AndreasKlinik Cham Zug's certified inter-site centre is thus the first of its kind operated by a private hospital in cantons Aargau & Zug.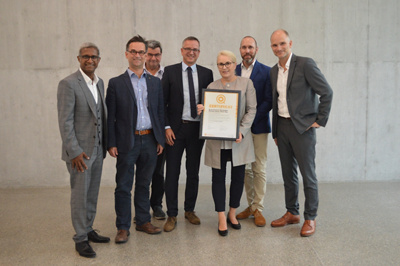 1 July 2018
Ground-breaking collaboration in heart surgery

Insel Group and Hirslanden set up an inter-site cardiac surgery centre of excellence. This is the first-ever Swiss partnership between a university hospital and a private hospital in the same catchment area.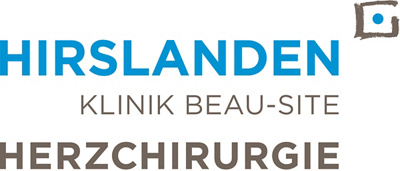 1 July 2018
Integration of radiology at AndreasKlinik Cham Zug
Following the successful acquisition of Röntgeninstitut Cham in autumn 2017, the Institute for Radiology at AndreasKlinik Cham Zug takes up operations in summer 2018. The established diagnostic and interventional services have extended by the specialty of breast diagnostics. The centre is headed by Dr. med. Wolfram Santner, specialist in radiology.

July 2018
"Quality time" – quality from the patient's perspective

This year's quality reporting features cancer patients, doctors, nurses and chaplains in moving videos, texts and photos talking about what quality and patient satisfaction mean for them.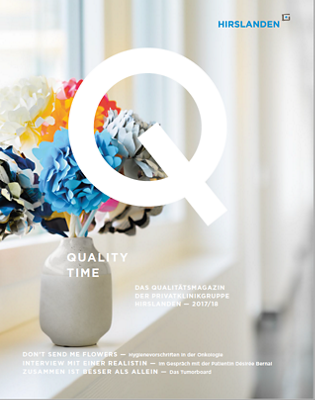 09 April 2018
Schuppis medical centre offers modern practice rooms

A number of affiliated doctors have state-of-the art practice rooms and centres at the Schuppis medical centre located some 700 metres from Klinik Stephanshorn.