A stay in a clinic always brings some insecurities with it. It is important to us to make your stay as pleasant as possible and to answer important questions in advance. As a patient, you always come first and are at the centre of everything we do.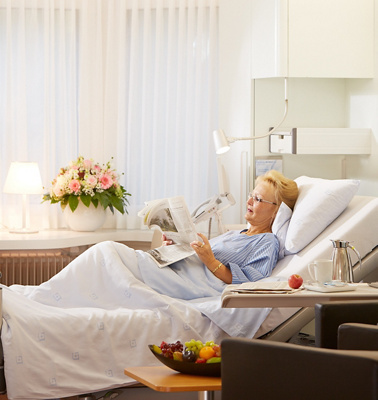 Our doctors and employees are there for you around the clock. An emergency doctor is available at the hospital at all times of the day and night. Your attending doctor or their deputy can also be reached by the clinic at any time, if required. The intensive care unit and the different wards work around the clock, and an anaesthesiology and surgical unit is on stand-by. 

Taking photos, video and audio recordings
Please note that you may only take photos and make video and audio recordings for personal use provided they do not affect the operation of our hospital, our staff and other patients. Please also note that taking photos of or making recordings involving other persons without their express consent is a breach of privacy laws. You must obtain their express consent to do so.