What started in 1990 with the merging of five clinics to form the Hirslanden private hospital group has since become Switzerland's largest medical network. The Hirslanden Group has known continuous growth since it was acquired by the Mediclinic International hospital group in 2007.
Immerse yourself in the history of the Hirslanden Group and learn how it came into being and how it has developed since it was formed. The most important milestones for the Hirslanden Group:
The most important stages of the Hirslanden Group:
2022
Opening of OPERA Berne
The Hirslanden delivery region Bern is expanding its range of outpatient surgical services: the outpatient surgical centre, «OPERA Bern» is scheduled to open in Hallwag on Nordring in the centre of Bern on 16 May 2022. Streamlined processes and customised procedures before and after the surgeries ensure efficient, safe and cost-effective medicine for patients of all insurance classes.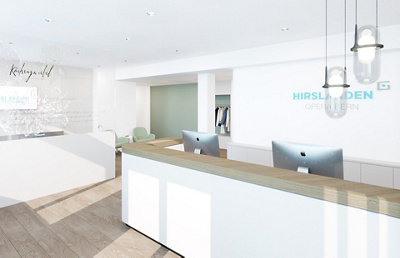 2021
Opening of the Hirslanden Precise Laboratory
Hirslanden opens its own centre of expertise for genomic medicine. Concomitant to conventional approaches, genomic medicine examines people's individual genetic make-up and tailors medical treatment accordingly, with the aim of providing even more individualised, targeted treatment. Thanks to our own laboratory with state-of-the-art equipment (NGS), we are able to offer all the steps of genetic testing ourselves, from counselling to analysis and reporting. Security and privacy are paramount.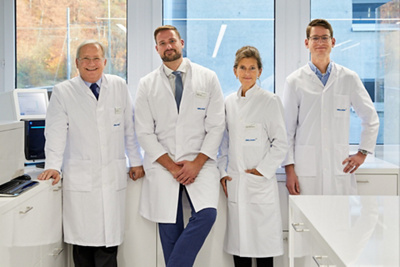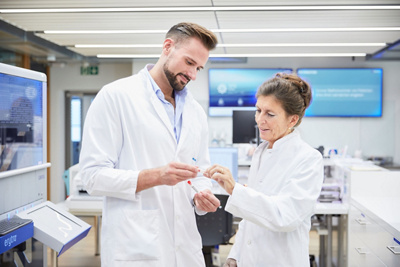 2020
Opening of the day case clinic OPERA St.Gallen
Hirslanden opens the Group's fourth outpatient surgical centre, this time in St.Gallen. Streamlined processes and customised procedures before and after the surgical intervention guarantee efficient, safe and cost-conscious medicine. The centre will therefore both satisfy the individual patient's needs for high-quality outpatient surgery and also meet the socio-political requirement for sustainable and affordable medicine.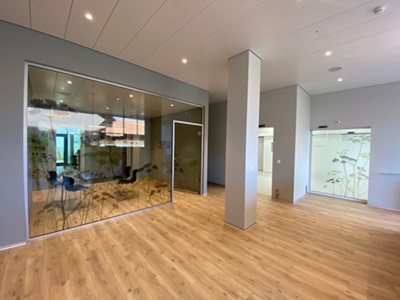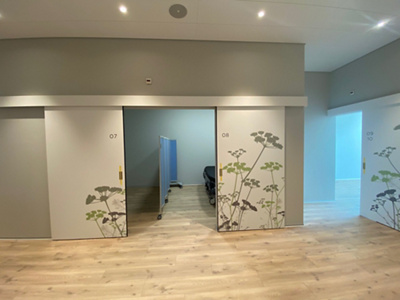 2020
Hirslanden and Medbase joint venture for outpatient radiology
As part of their cooperation programme, Hirslanden and the Medbase Group agree to the future operation of their outpatient radiology interests as a joint venture which will be managed by Hirslanden.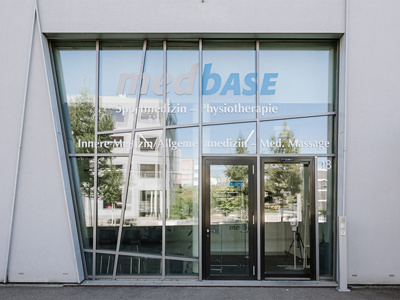 2020
Hirslanden sells its three outpatient clinics to Medbase
Hirslanden and Medbase are pooling their expertise in outpatient and inpatient care. The purpose of this partnership is the enhancement and optimisation of integrated medical care close to the patient's home. Taking advantage of the expertise of each of the partners, Medbase is responsible for outpatient care close to the patient's home and Hirslanden for acute medical care requiring inpatient treatment or treatment as day patients. The three Hirslanden basic care centres in Schaffhausen, Bern and Düdingen and all staff are therefore transferred to Medcare's outpatient network.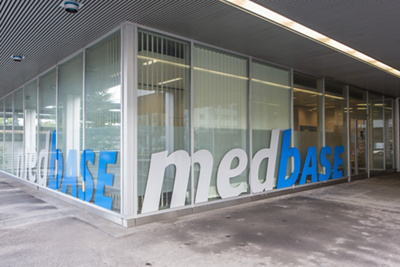 2020
Takeover of OPERAtionszentrum Zumikon
Hirslanden is taking over the outpatient Operationszentrum in Zumikon, which will allow it to extend its surgical outpatient facilities. Hirslanden is thus meshing its day surgery units into a tailored new organisational entity.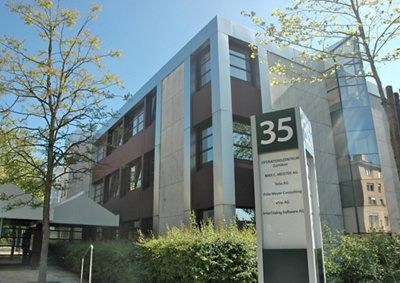 2019
Sale of Klinik Belair

Hirslanden decides to sell Klinik Belair in Schauffhausen. This strategic decision is taken because Klinik Belair does not have a direct connection to a Hirslanden central hospital and cannot be allocated to a specific healthcare region. After the sale, the Hirslanden Private Hospital Group comprises 17 hospitals in 10 cantons. 
2018
Outpatient Surgery Centre at Lucerne Railway Station
In the newly opened outpatient surgery centre St. Anna im Bahnhof, patients who do not require inpatient care are operated on at a central location in Lucerne.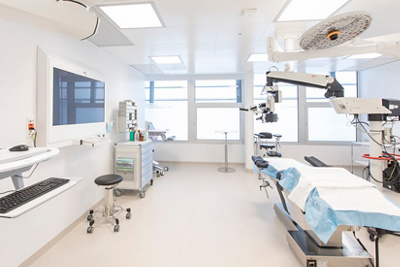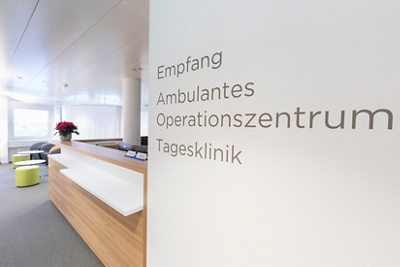 2018
Hirslanden Clinique La Colline merges with Clinique des Grangettes

The Clinique des Grangettes and the Hirslanden Clinique La Colline join forces in a joint company. This gives patients access to a comprehensive range of diagnostic and therapeutic services. With the combination, 18 clinics now form the Hirslanden Group, which is thus further expanding its position as a leading private hospital group in Switzerland.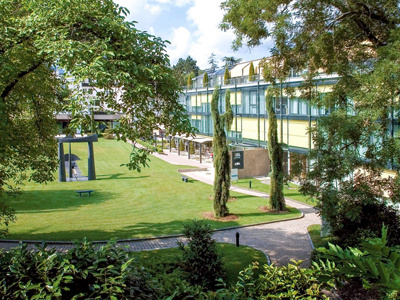 2017
Linde private hospital

With the integration of Privatklinik Linde, Hirslanden has gained a hospital that perfectly embodies the Group's strategic direction. This latest acquisition also closes the gap between the Bern and Swiss plateau regions.
The Hirslanden Private Hospital Group now encompasses 17 hospitals in 11 cantons.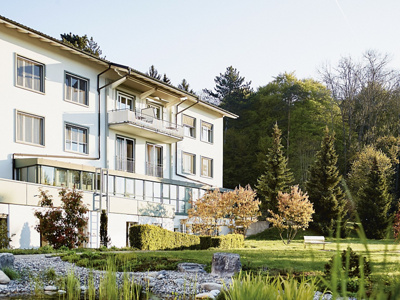 2016
Opening of practice centre in Düdingen

With the practice centre in Düdingen (FR), Hirslanden Berne strengthens its range of extensive basic care. This includes various specialist medical consultations in addition to family medicine and radiology.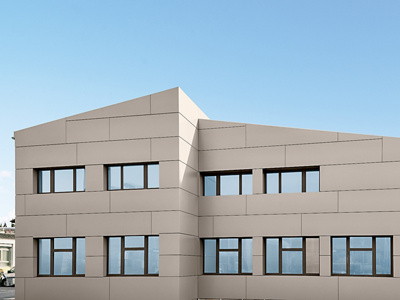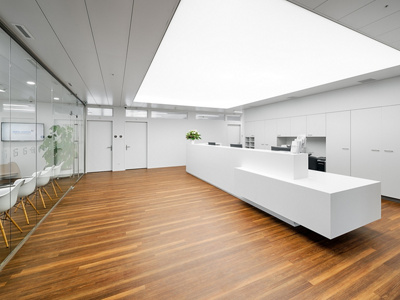 2015
Schaffhausen Railway Station Practice Centre

The Schaffhausen Railway Station Practice Centre includes a family doctor and walk-in practice, plus practices of specialists who are accredited with Klinik Belair as affiliated doctors.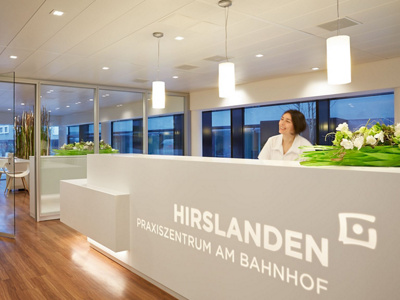 2014
Clinique La Colline in Geneva and swissana clinic meggen

With the integration of Clinique La Colline in Geneva, the Hirslanden Private Hospital Group expands its presence in Western Switzerland. Also acquired in 2014, the swissana clinic in Meggen, Lucerne works closely together with Klinik St. Anna and has a day clinic in addition to inpatient facilities.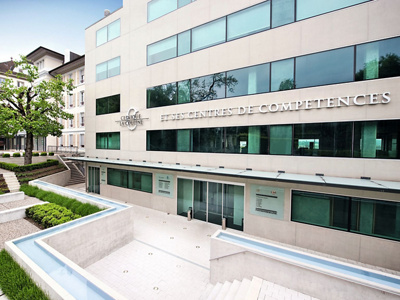 2013
Opening of Berne Railway Station Practice Centre

At the Berne Railway Station Practice Centre, patients receive rapid access to a wide range of services, covering basic care, walk-in emergency care and specialist medical consultations.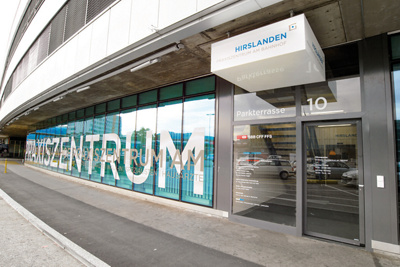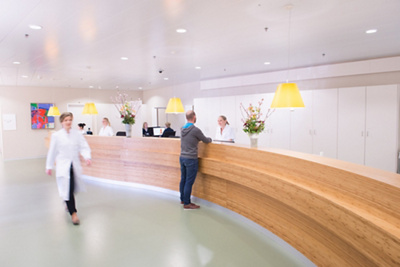 2011
St. Anna Main Station Lucerne

The St. Anna Main Station Lucerne is the first outpatient centre at the Hirslanden Private Hospital Group.

2010
Klinik Stephanshorn

With its diverse range of medical services, Klinik Stephanshorn contributes to the basic medical care of all insurance classes in the canton of St. Gallen.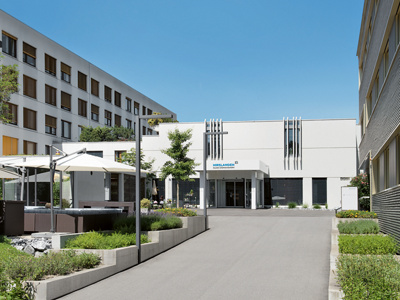 2007
Takeover by the hospital group Mediclinic International

The existing owners decide to sell the Hirslanden Group, with the hospital group Mediclinic International the preferred bidder thanks to its focus on long-term investment.

2005
Klinik St. Anna

Klinik St. Anna in Lucerne is the oldest and currently the second-largest hospital at the Hirslanden Group.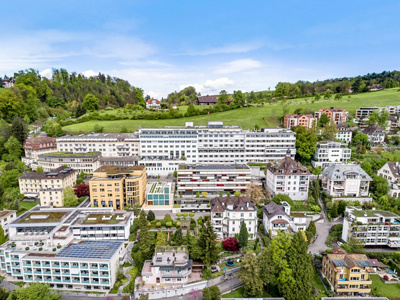 2002
Takeover by the investor group BC Partner Funds

Founded in 1932, Klinik Hirslanden has been owned by UBS (formerly SBG) since 1944, with the Hirslanden Private Hospital Group following in 1990. In 2002, the bank sells the Group to the investor group BC Partner Funds, who push forward with the rapid qualitative and quantitative development of the Group. 

1997 - 2002
Acquisition of seven private hospitals

Seven further private clinics join the group between 1997 and 2002: Klinik Permanence in Berne (1997), Clinique Bois-Cerf in Lausanne (1998), Klinik Belair in Schaffhausen and AndreasKlinik Cham Zug (2001), Salem-Spital in Berne, Klinik Birshof in Münchenstein (BL) and Klinik Am Rosenberg in Heiden (AR) (2002).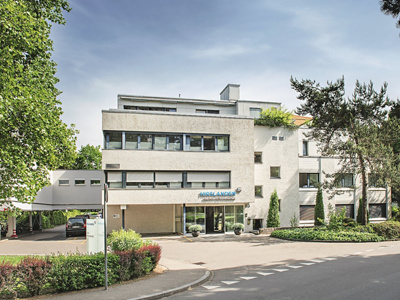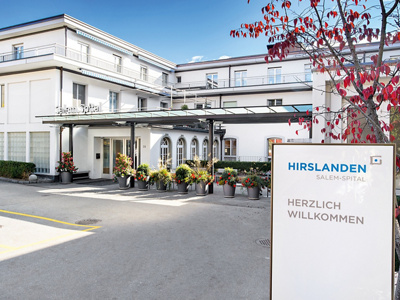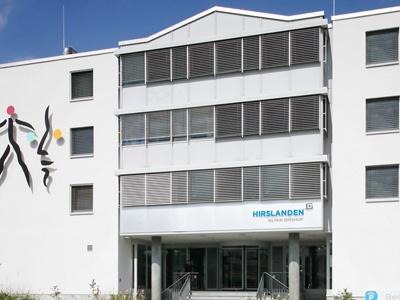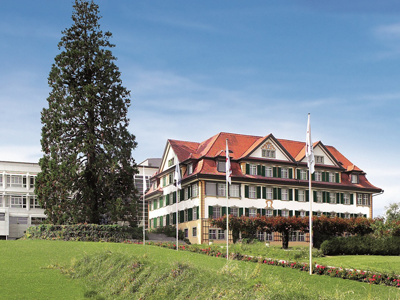 1990
Amalgamation of five hospitals to form the Hirslanden Private Hospital Group

In 1990, Zurich-based Klinik Hirslanden joins forces with four other clinics from Aarau (im Schachen), Berne (Beau-Site), Lausanne (Cecil) and Zurich (Im Park) respectively to establish Switzerland's first-ever private group of hospitals.

1932
Opening of the Klinik Hirslanden in Zurich
After three years of construction, the Klinik Hirslanden, initiated by the couple Heinrich and Marie Hatt-Haller, was opened in May 1932. The hospital provided private doctors with urgently needed rooms and facilities for operations and the care of their patients. The project was designed by architect Hermann Weideli who demonstrated great foresight: 60 years on, the concept and building fabric can be retained without any concerns in order to build on them and bring the hospital up to the most modern standards once again.