A new webpage focussing on mobility was launched on the Hirslanden Group website at the start of April 2016.
This page aims to provide you with medical information on the musculoskeletal system and offer interactions with our specialists through questions and answers with our doctors.
You can also find information on medical treatments in the fields of orthopaedics, sports medicine, check ups, physiotherapy and rehabilitation. We aim to offer you high-quality content with clear answers to the questions you may have. By being connected, patients can have their fingers on the pulse when it come to being informed.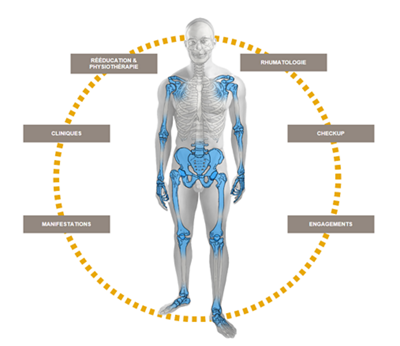 Interactive search
Hand and hand joints
Shoulder and elbow
Hip and pelvis
Knee
Foot and ankle
Spine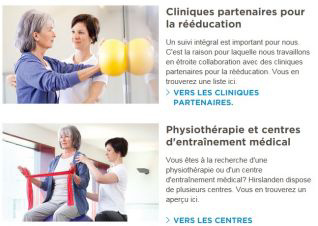 Rehabilitation and Physiotherapy
Find out about the Hirslanden physiotherapy centres that can help you with your rehabilitation.