This is the first year of Hirslanden Clinique La Colline's partnership with Chênois Genève women's football team.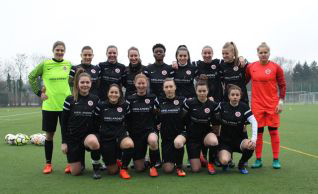 In entering into a partnership with this women's football team, we are seeking to promote a fast expanding local activity as well as taking a bold gamble of the team's success. We make it a point of honour to support the training and development of young athletes and to promote emerging local teams. These young athletes represent the future of this sport.
This is a view shared by the specialists at our Swiss Olympic-approved Centre for Sports Medicine and Exercise (CSME), which makes it its mission to give advice and treat conditions linked, among other things, to amateur and professional sport.
The values represented by sports, whether at a professional level or not, in hockey (we are official partner of GSHC), in rugby (RCPLO) or, as here, in football (Chênois women's team) are strong, and ones that we share:
Personal development of each individual
Respect for oneself and others and the well-being of other people
Work and discipline
Tolerance within a group
Adapting one's behaviour in accordance with others and not oneself
Commitment to achieving a joint goal
These values reflect what we have in common and we are proud to support the work of teams and coaches who share this vision.
The spotlight on this 100 % female partnership is the perfect opportunity for us to announce the launch of a digital campaign on social media celebrating International Women's Day on 8 March. Stay connected for more!