From 20-21 May 2017, Hirslanden Clinique La Colline is delighted to welcome Blaise Dubois from the Running Clinic.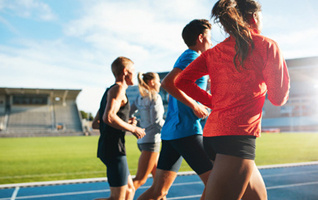 He will give a two-day training course on the subject of "Innovations in the prevention of injuries in runners", a course that has been taught more than a hundred times around the world.
This course has been delivered so many times it has revolutionised the practice of thousands of health professionals. Based on the latest scientific evidence, it challenges several current practices that are without justification.
Accompanied by high-quality audio-visuals, this course will enable you to get to grips with several advanced concepts related to running through a mixture of theory and practice.
From diagnosis to treatment, including training planning, biomechanical analysis and shoe analysis... everything is presented in a structured way to enable you to offer complete care to your patients who are runners.
For more information or to sign up, click HERE.

Physioswiss accredited training.