In the area of «Governance», responsible and legally compliant corporate management is of paramount importance to us: as a leading healthcare provider, we not only want to contribute to the well-being of our society and handle natural resources with care, we are also committed to acting ethically and with maximum transparency.
In our Code of Ethics, transparency is defined as one of our core values and applies to «correct» behaviour in all positions. This means that every person must ask themselves during their daily work whether their own behaviour is transparent and thus understandable for others. This applies to nursing staff as well as to managers. Our Ethics Committee ensures that our employees comply with this core value. 
Maximum transparency 
To live and promote maximum transparency on a daily basis and ensure ethical and legally compliant corporate governance, we have set ourselves the following targets: 
We are committed to maximum transparency in all areas. We disclose who we work with and where we source our goods and services.
We transparently inform our employees, partners and the general public about our actions.
We communicate clearly and honestly. Misleading messages, omission of important facts, false claims or references to our competitors are not allowed.
We conduct our business in an ethical manner and do not tolerate any form of bribery or kickbacks.
In so doing, we rely on various rules and guidelines such as the Code of Conduct and Ethics, the Corporate Governance Manual, the Anti-Bribery Policy, the Competition Law Compliance Policy, the Code of Conduct for the Prohibition of Insider Trading and Prohibited Trading Practices, the Disclosure Procedures Manual, the Code of Conduct for Trading in the Company's Securities, the Contract Signing and Retention Policy, the Group Sustainable Development Policy, the Hirslanden Group Environmental Policy, the Regulatory Compliance Policy, the Fraud Risk Management Policy, etc.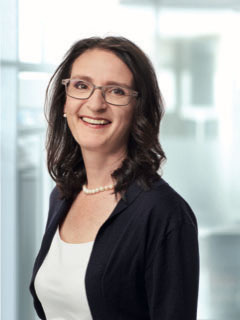 Head of Sustainability & Health Affairs
Claudia Hollenstein-Humer
Hirslanden AG, Corporate Office
Boulevard Lilienthal 2, CH - 8152 Glattpark