As a leading private hospital group in Switzerland and part of Mediclinic International, our ecological sustainability goal is to minimise the negative impact of our actions on the environment.
Health is our top priority – and a healthy environment is the basis for this. We know: our activities have an impact on people and the environment. With 17 private hospitals, more than 100 centres of excellence, over 2 000 doctors and more than 10 000 employees, we have a great deal of leverage in terms of our ecological footprint. 
A hospital consumes as much energy as a small town every day. It works non-stop around the clock to ensure that patients receive the best possible care. According to the NGO «Health Care Without Harm», around 1.02 tonnes of CO2 equivalents per capita in Switzerland are attributable to emissions from hospitals, care facilities, medical practices and, above all, the underlying production and supply chains. The Swiss healthcare system is responsible for around 6 per cent of the national carbon footprint. With its per capita emissions in the health sector, this puts it in the fourth position worldwide.
Reducing our ecological footprint
To prevent pollution and minimise the impact of our activities on the environment, we have set ourselves the following targets: 
We will be carbon neutral by 2030. Our ecological footprint will be as big as a baby's foot.
We will act according to the 3R principle of waste management: «reduce, recycle, reuse».
We will minimise food waste.
We will make our procurement sustainable. We will also encourage our suppliers and service providers to implement similar programmes.
We will optimise water consumption.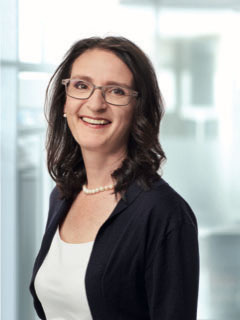 Head of Sustainability & Health Affairs
Claudia Hollenstein-Humer
Hirslanden AG, Corporate Office
Boulevard Lilienthal 2, CH - 8152 Glattpark