Hirslanden is actively involved in the Swiss vaccination strategy and the fight against Covid-19 through its efficient establishment of vaccination centres and their safe operation to the highest standard. Protection of the population can only be achieved through the fast-paced, cooperative interaction of all those involved.
In addition to providing Covid-19 vaccinations, the Hirslanden Group is also extensively committed to the containment of the Covid-19 pandemic through repeat testing and the inpatient and intensive care treatment of affected patients.

Covid-19 vaccination centre locations
To register for a Covid-19 vaccination and make an appointment, please visit the website of the appropriate vaccination centre.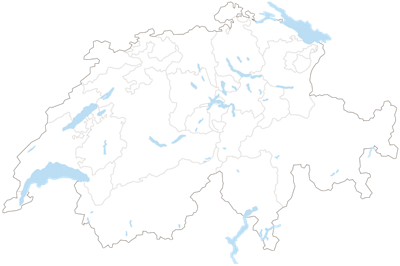 Covid-19 vaccination centre Weinfelden
Covid-19 vaccination centre Baar
Covid-19 vaccination centre MS Saphir
Are you looking for Covid-19 vaccination centres located elsewhere in Switzerland? Further information is available through the responsible contacts in your canton or the National Infoline Covid-19 Vaccinations at the phone number +41 58 377 88 92.
Thanks to the increasing availability of vaccines, in addition to testing and tracing we now have the prospectively most effective instrument available to prevent infections and human suffering. Hirslanden's stated vision is to maintain and improve people's quality of life. With the rapid implementation of the vaccination strategy through vaccination centres, we can make a further contribution to this.
Daniel Liedtke, CEO of the Hirslanden Group
Thurgau was the first canton to award Hirslanden the contract for Covid-19 vaccination centres in Frauenfeld and on the Lake Constance ship MS Thurgau; Weinfelden was also added later. At the beginning of April, the largest vaccination centre in Switzerland opened its doors at Messe Zürich with the capability of administering over 5,000 vaccinations per day. Further vaccination centres are operated in Baar (in cooperation with the Zug Cantonal Hospital), Geneva, Cologny and Lausanne - thus making a total of up to eight vaccination centres at the same time during the Covid pandemic. The vaccination centres will continue until further notice depending on the requirements of the cantons. The vaccination ship reverted to its normal scheduled shipping service at the end of May but its vaccination capabilities are being continued in Weinfelden. The vaccination centres in Cologny and Frauenfeld were closed at the beginning of July and the vaccination centre in Lausanne at the end of July. On the 27th of August, the vaccination centre Messe Zürich ceased operations and on the 31st of August, the vaccination centre in Geneva officially closed its doors. A diverse range of vaccination services is still available in all cantons - find out more here.