The Breast Centre at the Hirslanden Clinique des Grangettes brings together breast cancer specialists, to give patients highly personalised, high-quality treatment, based on a multi-disciplinary approach, top expertise, and specialist skills.
A recognised centre
It is the first and only private breast centre in Geneva to be awarded a quality label by the Swiss Cancer League and the Swiss Society of Senology. This label is awarded to centres that meet 59 extremely strict quality criteria. Accreditation follows a rigorous process that requires great consistency in the clinical and scientific approach applied. This ensures that patients receive effective and personalised care.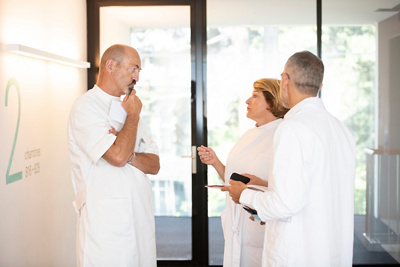 A multi-disciplinary team
Breast specialists, radiologists, oncologists, radiotherapists, plastic surgeons, pathologists, geneticists, physiotherapists, dietitians, and psychologists work together to offer the best possible treatment. These specialists are dedicated to serving each patient, to ensure they receive close patient care.
Every week, the specialists have a multi-disciplinary meeting (called a tumorboard) to discuss the situation, and to propose a treatment plan to suit the patient and their illness.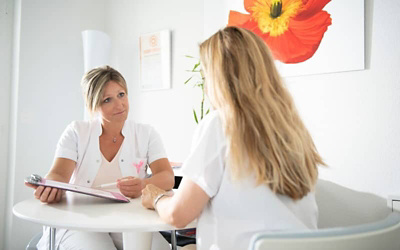 Personalised support
The Breast Centre also relies on the skills of two breast cancer nurses to give patients personalised care right from the onset of illness. They are very well informed as members of the multi-disciplinary team, and they are always available to listen to patients and their loved ones.
Centre du sein
Opening times
lundi - vendredi: 09h00 - 18h00