The Women's Pelvic Floor Centre in Geneva offers patients in the Lake Geneva region a unique treatment in a dedicated structure.
What is the pelvic floor?

The pelvic floor, also known as the perineum, is the set of muscles located in the pelvis, which extends from the back of the pubis to the coccyx.
Urinary incontinence and pelvic pain

Pelvic floor disorders are common conditions that have a major impact on women's daily lives. One in two women experience incontinence problems in their lifetime and 30% of women will require surgery for a pelvic floor condition.

Urinary and anal incontinence, pelvic organ and rectal prolapse, and pelvic pain are conditions that have a negative impact on quality of life. They naturally tend to increase with age and often go unreported due to the shame and taboo surrounding them.

Traditionally, the anatomy of the pelvic floor is divided into three compartments in the field of urology, gynaecology and coloproctology. However, from an anatomical and functional point of view, the pelvic floor is now considered a single unit.
Multidisciplinary management

The diagnosis and treatment of the physical, emotional and social problems of pelvic floor disorders requires specific skills.

With this in mind, the concept of the Women's Pelvic Floor Centre at the Hirslanden Clinique des Grangettes in Geneva offers a multidisciplinary team around the patient to provide comprehensive care and a caring approach to treating the full range of women's pelvic floor disorders.
Care covered by insurance

Most outpatient care (consultations, examinations, etc.) is covered by basic insurance. Only hospitalisation requires semi-private or private insurance.

Management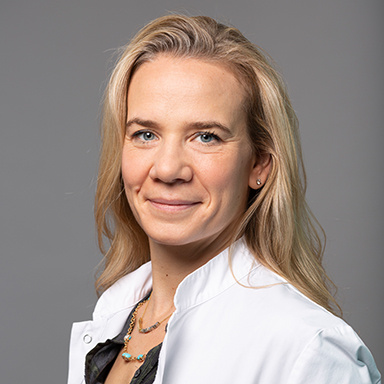 Dr Isabelle Kaelin Gambirasio
Medical Director
Gynaecology and Obstetrics, FMH

Specialist in Urogynaecology

Specialist in operative gynaecology and obstetrics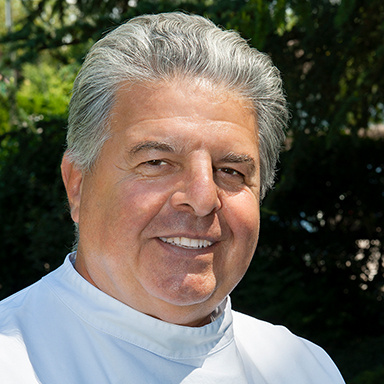 Prof. Bruno Roche
Academic Director
Visceral surgery FMH

Specialist in general surgery and traumatology

Specialist in Proctology

Spécialiste en Pelvi-périnéologie