The Centre for Obstetrics at Risk brings together specialists who offer quality care as well as rapid and personalised treatment, all in a human-sized setting.
The Centre is composed of a multidisciplinary team of specialists:

Gynaecologists and obstetricians
Specialists in maternal-fetal medicine
Paediatricians

They meet twice a month to discuss the personalised care of each patient in a collegial manner. Depending on the needs, they may also ask for the opinion of geneticists, anaesthetists, radiologists, surgeons, haematologists, endocrinologists and other specialists.

At the end of the multidisciplinary meeting, during which each situation is discussed, an adapted management plan is validated. This plan is then sent to the patient's gynaecologist.

Do you have a chronic pathology prior to pregnancy? Have you had a complicated pregnancy?  Have you or your child been diagnosed with a complication related to the current pregnancy?

Your file may be presented or referred for advice by your gynaecologist during the Centre's conference.
Your gynaecologist may refer you to the Multidisciplinary Maternal-Fetal Centre for a second opinion
Your gynaecologist can refer you to the Multidisciplinary Maternal-Fetal Centre for pregnancy follow-up

Doctors can make an appointment at the Centre for their patients by filling in the contact form or by telephone on +41 22 545 29 31 or by email.

Most outpatient care (consultations, examinations, etc.) is covered by basic insurance. Only hospitalizations require semi-private or private insurance.

Centre for obstetrics at risk
Hirslanden Clinique des Grangettes
Bâtiment H - 3e étage

Chemin des Grangettes 7
1224 Chêne-Bougeries
Dr Nadia Berkane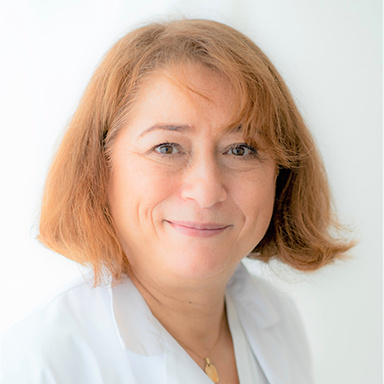 Referring doctor
Specialist in gynaecology and obstetrics
Bi-monthly Colloques
Thursdays from 8:15 to 9:15, by videoconference