In cases of chronic pain, the pain the patient feels may be referred pain and the source of the pain lies elsewhere. Osteopaths locate the precise cause of various types of discomfort through specific manual manipulations and awaken the body's own self-healing powers.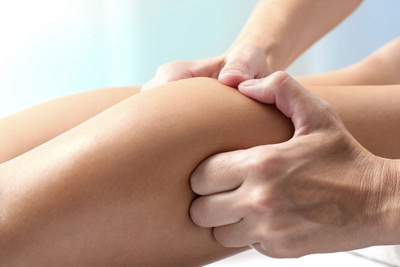 Osteopathy is used for disorders and pain in the musculoskeletal system, the internal organs and the craniosacral system. This is a holistic treatment method. Respectively, osteopathy focuses on the health of the whole body, not just injured or affected parts and or single body structures, such as the bones, joints or muscles. The focus lies on the interaction of the different structures and systems in the body.
If movement of the joints or tissues is reduced, the body initially reacts to these changes by adjusting and compensating. If a disorder lasts too long or more imbalances in the development of free movement occur, the body reaches the limits of its ability to adapt. The result is dysfunctions, which may manifest as tension, restricted movement and pain. A central element of osteopathy is locating the cause of these dysfunctions. The site of the pain or impairment is not always the place where it originates. Osteopathy is a form of medicine in which therapeutic intervention stimulates self-healing.
Osteopaths exclusively use "hands-on", i.e. manual methods. This means that they do not work with instruments, but instead administer the treatment using specialist hand techniques. Osteopathic treatment is always performed with the involvement of a specialist in the respective discipline.
Osteopathy may be used for:
Chronic dysfunction of the musculoskeletal system
Acute blockages in the spine
Stiff neck
Acute and chronic pain
Digestive discomfort
Discomfort after accidents/whiplash
Post-operative pain
Headaches and dizziness
Osteopathy may also be used for:
Centres
2
Avenue de Champel 57
1206 Geneva

e-mail

Schänzlistrasse 39

3013 Bern

e-mail
Centres
2
Avenue de Champel 57
1206 Geneva

e-mail

Schänzlistrasse 39

3013 Bern

e-mail